Who is MortgageOne, Inc? (NMLS 898812)  www.nmlsconsumeraccess.org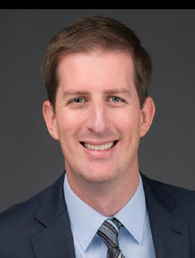 MortgageOne, Inc was founded by Bryce Schetselaar NMLS #474282 in March 2012 upon the principles of integrity and providing the right loan for every borrower's situation. During college, Bryce began his career in the mortgage industry with Bank of America as a loan originator. It became obvious to Bryce that there was a better way—the loan process and the interaction with customers at the bank seemed rigid and restrictive, even archaic. Customer Service wasn't prized or highly sought. It was all about jamming deals through…but everything was inefficient and impersonal. Bryce started MortgageOne to create a company that prized customer service and one that cares about and is focused on the customer experience.
Bryce and his team are dedicated to providing clarity and simplicity to the most complex financial transaction many will ever go through. MortgageOne wants to be your "lender for life" …. a company you can rely on to give expert mortgage advice throughout the years. MortgageOne strives to be a great partner for our Real Estate professionals. We believe in communicating clearly and honestly and delivering closing documents to escrow or the closing table ahead of the closing date! MortgageOne is licensed in 23 states and has full service offices in CA, AZ and UT.
Contact MortgageOne, Inc today to find out what makes us stand out from the competition! Reaching us is easy:
Call us at (800) 915-9218 and speak with one of our mortgage bankers.